Buff.Bet eSports betting Review
Contents:
Despite Buff.bet was launched not that long ago, it seems like they have been on the market forever. Their unexpected popularity was caused by the high-quality esports betting services they offer – at least according to the positive comments online. We decided to conduct elaborate research about the service and put the results into a complete review. Below, you'll find everything about Buff.bet esports betting, their mobile policies, payment methods, legal aspects, and available promo codes and bonuses you'll be offered.
Bonus promotions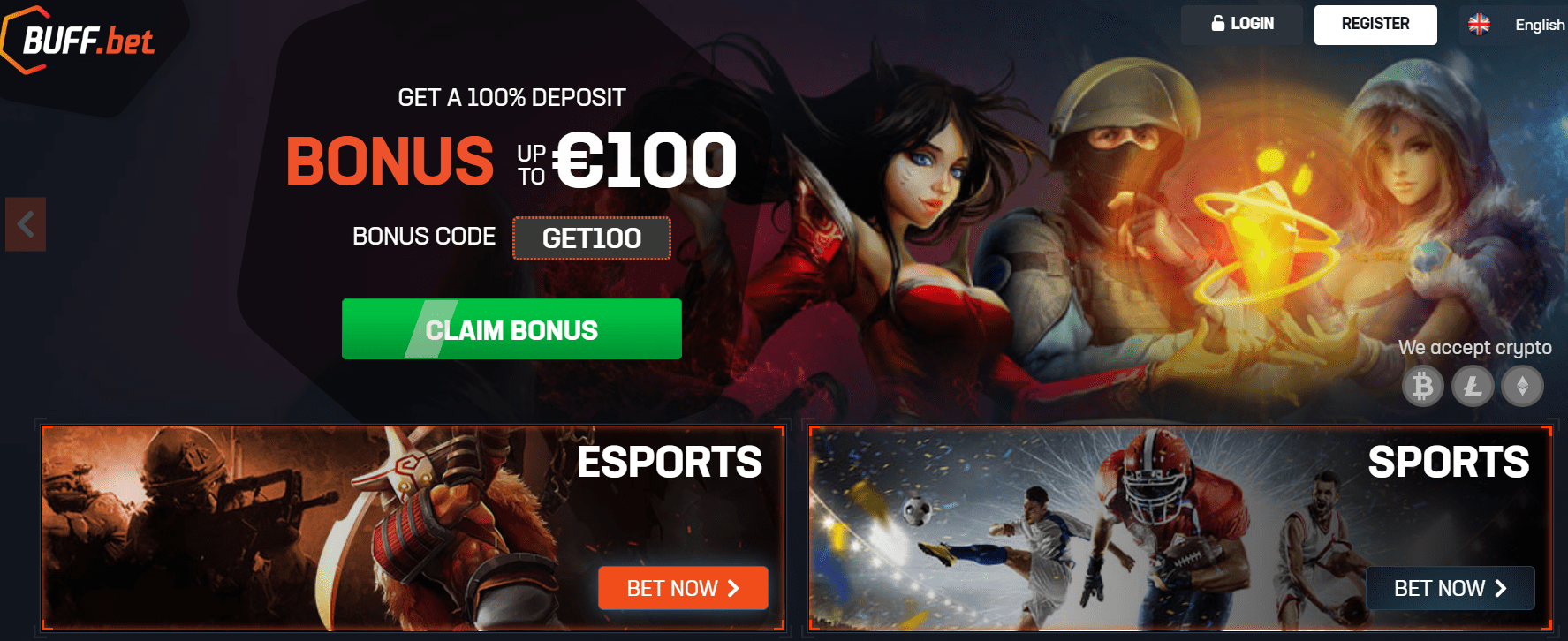 The Buff.bet bonus system is not complicated yet efficient for both amateur and proficient players. Some of the Buff bet bonus codes are available for all the users, whereas some give a warm welcome to the newcomers only.
Such promo codes work as a treat for all the new guests. However, beware, the system doesn't warn their players about the only chance of using those, which means that there is only one chance to apply them. If you were not lucky enough in the beginning, find out more about available options for the rest of the codes directly at their website.
Another bonus trick for unexperienced players and those who missed the regulations section before placing a bet. When you fill like making a withdrawal of your Buff.bet funds, you'll be offered to sign the wagering conditions. Be sure to proceed with this operation within 30 days after betting eight times on odds of 2.00 or higher. Otherwise, your Buff.bet bonuses will be eliminated from the account. By the way, during these 30 days, you're not limited in selecting a service to spend your bonus money on.
Buff.net bonus system proved its stability and gained 5/5 from our specialists. By introducing new types of bonuses, the company successfully attracts new players and inspires their fierce loyalty starting from their experience on the website.
Buff.Bet Esports Betting

As you could've already noticed, Buff.bet offers a wide range of bets from esports to online casinos. At the same time, this platform earned its reputation especially due to the esports games, which now take the top positions in the international charts. In particular, Buff.bet esports section offers you to bet on League of Legends (LoL), Overwatch, Counter-Strike: Global Offensive (CSGO betting), Dota 2 bet money, Rainbow Six, StarCraft II, and Outrights.
The website developers came up with the multi-profile framework for Buff.bet esports. You may not only bet, but also join the streams and check out the schedules of upcoming tournaments. Obviously, such details as match scores, tournament winners, and prizes couldn't be avoided. Thus, by sticking to the service as a regular esports news resource, you are guaranteed to stay tuned.
Mobile Friendliness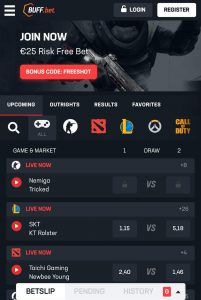 Shout-out to the same developers, Buff.bet mobile functions smoothly regardless of the device you're using. Convenient interface and simple design made it possible to navigate Buff.bet and its bonuses on phones and tablets. It is clear that at some point Buff.bet will be forced to launch an app for Android and iOS platforms, which will also send you notifications about the events you follow and generally keep track of your Buff.bet mobile activities.
Buff Bet Banking options
As any other popular service, which deals with the international audience, Buff.bet offers numerous options for the wide range of financial operations including withdrawals and bonuses. Among the systems one can use on the website, there are Visa/MasterCard, Skrill, Skinpay, PaysafeCard, ecoPayz, Qiwi, iWallet, Neteller, and Bank Transfer.
What's more, the service found it hard to resist the modern fashion for cryptocurrency and thus introduced Bitcoin as one of the fast ways to make withdrawals and get bonuses (together with e-wallets). There are four other types of cryptocurrency available – Ethereum, Ripple, Monero, and eGold, which is a developing type of cryptocurrency crafted especially for esports fans.
Customer Support
As it was already mentioned, Buff.bet collaborates with the international audience, which implies juggling multiple languages and currencies 24/7. No wonder, Buff.bet launched 24/7 customer support department so that their players could easily address their concerns and make any requests despite their location.
One of the fastest ways to connect with the support department is by texting them in an online chat on the website. Currently, Buff.net is working on launching more UK-based phone lines for those clients who still believe in phone calls. Undeniably, there are e-mail addresses in case you want to approach the support department for rather a formal reason. Finally, these guys can be reached even via Facebook or Twitter, which puts their platform on a whole new level of interaction with the audience.
Needless to say that Buff.net trained an excellent team of professionals, who will perfectly handle any of the addressed issues. Regardless of the communication channel you use, Buff.net representatives will reply within a few minutes so you can continue enjoying your online experience.
Is using Buff.bet Legal?
Since the market of eSport betting sites is rapidly growing, choosing a trustworthy service becomes a challenging task. How can you examine the reliability of the website like this one?
According to the website welcome page, Buff.bet is operated by Galaxy Group Ltd, Intershore Chambers, Road Town, Tortola, British Virgin Islands. This means that Galaxy Group Ltd is the one to proceed with all the payments and deposits you make. Their elaborate set of privacy policies and identity verification process protect Buff.bet users from informational leaks and scam in general.
The license provided by Curacao is enough for a young service. However, in the nearest future, when the Buff.bet conquers all the continents, the famous game associations will have to recognize this developing service with the immense audience. Summing up all the factors, which make Buff bet legal, you can easily put it in the same line with the experienced esports betting services.
Buff.bet belongs to the new generation of betting websites, which provides you with smooth and pleasant playing experience. The blend of betting options and streams resulted in a unique complex platform suitable for nowadays players. It's possible to observe their monthly progress due to the numerous improvements they regularly implement (payment methods, bonuses, and means of communication). If you're interested in discovering more about Buff.bet, visit their website and share your personal opinion about this young esports titanium.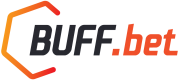 ---