Pinnacle Esports Betting Review – Bet With High Odds Online
Formerly known as the Pinnacle Sports, this esports site has come a long way since its inception in 1998. Pinnacle is a popular online betting site with its foundation at international levels. It presents an impressive list of widely famous esports games and events. In fact, Pinnacle is one of the oldest and most trusted betting sites on the internet. It has a remarkable historic performance that boasts the reliability of a certain higher level, as it hosts some of the largest and most popular gaming events in the world.
About Pinnacle eSports Betting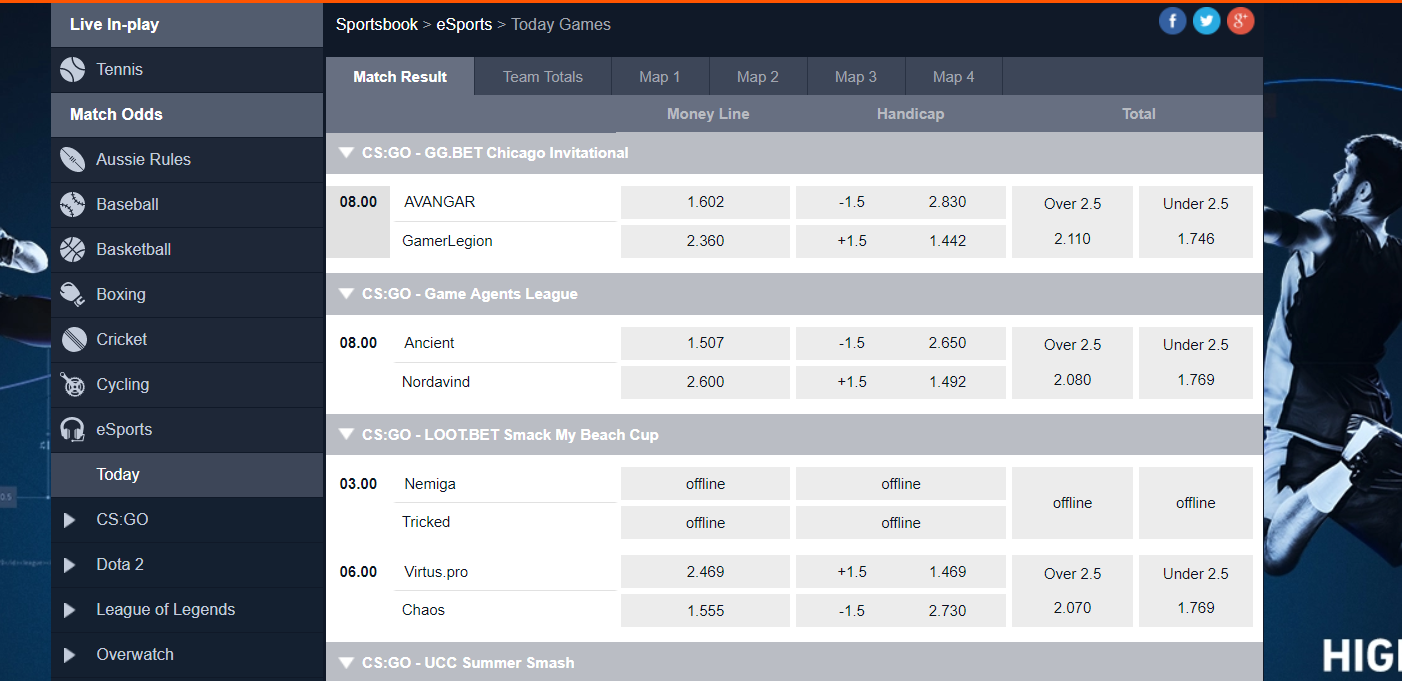 Pinnacle website displays a basic interface which is user-friendly and allows free navigation throughout the site. The website has a large base of resources that contain all the necessary information regarding eSports betting, translated into more than 20 different languages. The new users may not find it welcoming as it does not offer any sign-up bonus.
Regardless of this modest disadvantage, users from around the globe choose Pinnacle over other esports sites available. This is due to the fact that esports on Pinnacle have some of the highest coefficient ratios and lowest margins in the online betting industry. It allows you to bet with very high odds and withdraw winnings in any size. It is most suitable for professional players, those who bet with very large amounts of money and demand the best service.
Here is our Pinnacle betting review to help you understand more about this platform and decide whether this is the esports host you were looking for, or not.
Types of Pinnacle eSports Bets
There are different types of bets proposed by this betting site, but the fundamentals of risk and rewards are similar for each one of them. The players, after creating an account with Pinnacle, can select their favorite match or tournament. By analyzing the available odds, they can then decide the amount of money they want to bet with. Once the bet has been placed, the outcome of the bet will be displayed at the end of the event.
While there are other types of bets available, the two basic bets offered by Pinnacle esports are – Decimal odds and American odds. A Decimal odd is the easiest choice for a new player at Pinnacle, where he or she can calculate their winnings in case they win. The lower number of the Decimal suggests a higher winning probability for the team. The player gets to place a bet on the chances of a team winning out of the two.
The American odd is a positive or a negative number, where a negative number indicates the amount of risk you must take to make a profit of $100 and a positive number indicate your winnings if you risk $100. You can also bet on the outcome of a certain event. Such bets are called Outrights. Instead of betting on the outcome of individual matches, it allows you to place a bet on the outcome of events.
Handicap is an interesting betting type where the weaker team is given an advantage over the strong one, to balance the battlefield. Such bets are also known as Spread bets. Some of the players use 'Multiple' bets or an Accumulator, where two or more single bets on different events are combined together.
How to Place a Pinnacle eSports Bet
You need to register and create an account to place Pinnacle esports bet. Their organized betting menu will help you to filter categories and choose esports. You will see a list of competitions and matches; select one to see the available odds and limits. Once you have confirmed the amount you want to risk, you can click on the 'Place bets' green button to go live.
Special Offers and Bonuses for New Accounts
Majority of the bookmakers give sign up bonuses that attract users to deposit funds and revisit the site. Unfortunately, that is not the case at Pinnacle esports, and the reason is pretty simple, this market leader is not desperate to attract customers. Users from all over the world choose this bookmaker for the trust it has built over two decades in the betting markets.
Although the site does not award any sign-up bonus or special offers, Pinnacle is renowned for its high coefficients and low margins. It hosts a variety of events which when coupled with the high ratios and decent odds, can potentially earn the players much more money. The bonus hunters will not find Pinnacle very attractive as it provides no promotional events, but for professionals, this is clearly not a serious drawback.
There are some special promotional offers for new registrations and referrals, but these are rare.
Pinnacle eSports on Mobile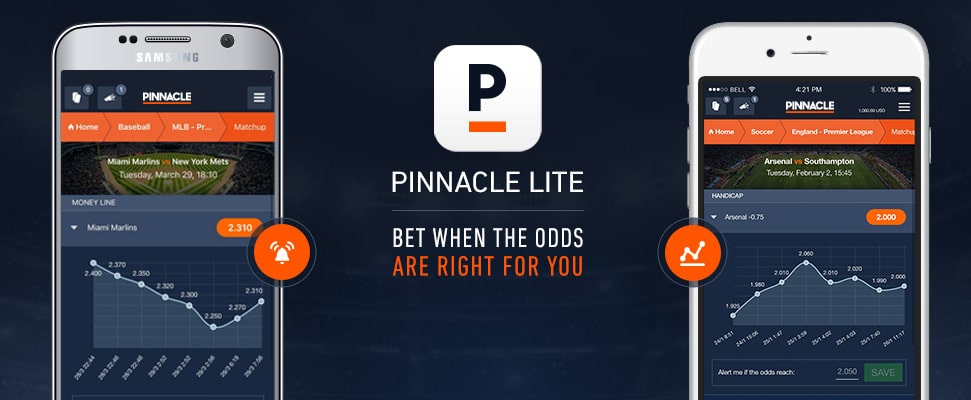 Until recently, Pinnacle esports did not own a mobile Android or iOS app but a sleek mobile version of the betting site. Users could only visit the mobile version using any browser of their choice on any Android Smartphone or tablet, and use Safari for iOS-based devices. The mobile version of Pinnacle is smartly designed to tailor the needs of betting fans. It is undoubtedly fast and safe, providing quick options to fund the account and place live bets.
Our Pinnacle review brings you the recent update on their Android and iOS app, called the Pinnacle Lite. You can easily download the app from the App Store or Google Play. This app allows you to place bets quickly, browse events, set alerts and more.
Make Easy Deposits and Safely Withdraw Winnings
Users have to add funds to their Pinnacle wallet before they can place any bet on their favorite esports games. It restricts the maximum amount of deposit to $1000 at a time and a total of maximum $5000 a month. These limits have been placed considering the safety of beginner members of the site. There is no charge or fees for making any deposits. The uploaded money is available for betting almost instantly.
The payment methods to deposit funds on Pinnacle esports depend on your country and the currency that you have selected while opening the account. It provides a wide range of payment methods for Canadian betting fans such as Visa cards, Entropay, Bitcoin, Paysafe card, Bank transfer, EcoPayz, NeoSurf, and InstaDebit. The minimum upload amount for any user from Canada is $10.
Withdrawing winnings from Pinnacle is free of charge once every month for all users. Please mind the fees that range from $15 – $30 for all the payment methods mentioned above. It also allows withdrawals through Neteller and Skrill.
Contact Pinnacle Customer Support
One can easily contact the customer support at Pinnacle and get in touch with one of their executives, but only via email. It helps and supports its customers with dedication and genuineness; therefore the customer queries get a response within 20-30 minutes. Their customer care staffs resolve the queries as soon as possible. Sadly there is no other way to reach the customer support via phone call or live chat.
Nevertheless, the users on the site have free access to a large Help section. This knowledge base contains highly organized sets of articles that are translated into 20 different languages. Users can find answers to the most commonly asked 100 questions.
Popular eSports Offered by Pinnacle
Pinnacle hosts a wide range of esports tournaments among the most popular games. You can place live bets on League of Legends, Starcraft 2, DOTA 2, Hearthstone, Heroes of the Storm, Overwatch, World of Tanks, Warcraft 3, Rocket League, King of Glory, esports betting Fortnite, etc. There are a number of different events and matches available to choose from. Moreover, Pinnacle is one of the best betting sites CSGO.
Users can easily get a fine overview of the upcoming events or tournaments. The interface of the Pinnacle esports has been designed very well actually. Some new users will put forward negative criticism towards the site interface, but according to the professionals, the site offers ease of navigation and swift browsing.
Pinnacle has been a market leader for over 20 years and continues to build its momentum with time. It offers such amazing odds, highest limits and reliability, which has managed to earn it a pinnacle spot in online betting. It pledges its loyalty to the professional betting players who bet with very large amounts of money. It broke the 1 million betting mark in December 2014. It is one of the most diverse esports sites around the globe.
The site does have some disadvantages such as no sign-up bonuses or promotional offers, however, considering the high ratios and excellent odds; one can overlook the insignificant negative and look forward to a positive esports betting experience.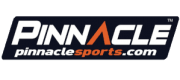 ---