An Interesting Overview Of The Esports Observer's 10 Best Insights Of 2018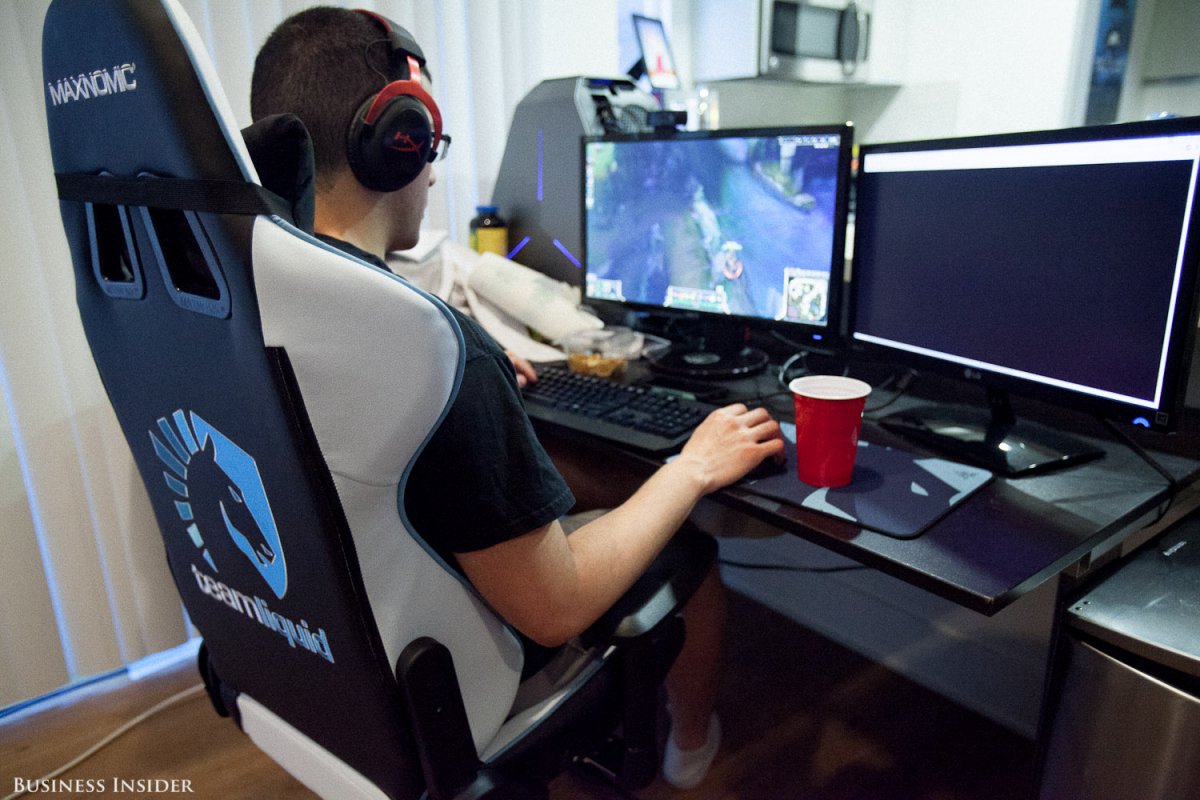 The Esports Observer is known to interview several people connected with esports from all around the world. So much so that they may have covered almost every famous virtual gaming personality so far. Needless to say, each and every one of these interviews is a gold mine for avid betting enthusiasts while placing their Overwatch bet. There's so much foreshadowing that goes on in there! Let's see what the top interviewees of 2018 had to say.
Alan Bunney (Panda Global CEO)
Did you know that Alan Bunney, the head of Panda Global (a popular esports company), is a practicing doctor as well? Quite the combination that – gaming and medicine! Probably stemming from his inherent need to see his patients as people and not as diseased bodies, he doesn't mark his players as acquisitions but considers them to be brand ambassadors, role models, and more importantly, human beings.
Michal Blicharz (VP of Pro Gaming ESL)
Blicharz's plans on moving esport event locations from Oakland to Chicago, or any other major city, smell of establishing a legacy in the world of multiplayer gaming. He believes that in order to make any event massive and internationally acclaimed, one needs to start early and book the perfect venue!
Geoff Moore (Envy Gaming COO)
Given that Geoff Moore was associated with real-life sports for around 18 years, he is more than qualified to give his opinions on the differences between e-sports and traditional ones. Moore stated in his interview that it took traditional sports several decades to become popular among the masses, whereas e-sports garnered international exposure within a few years. He went on to say that e-sports can grow in a barrier-free way given the absence of structural and managerial volatility.
So, the next time that you place an Overwatch bet on Envy Gaming's team, Dallas Fuel, remember Moore's insights into the future of e-gaming.
Noah Whinston (Immortals CEO)
According to Whinston, quality overcomes quantity at any time. There are numerous e-gaming organizations that go on collecting teams without properly assessing them in order to look like a huge community. Don't you go hazarding huge wagers on those! Whinston observed that even a handful few teams with talent in their midst could make a substantial mark in the world of e-sports.
Mike Sepso (Electronic Sports Group chairman)
If you're planning to place an Overwatch bet, heed Mike Sepso's words carefully because he supervises the global partnership team for the Overwatch League. Though e-sports may have quite a few well-known brands to back it, the high rollers in the brand marketing industry are still on the sidelines, hesitant to invest. Sepso and his team are trying to get them to see the bigger picture and the numerous marketing opportunities that virtual gaming can provide.
Michael Prindiville (Dignitas CEO)
Prindiville comments on the importance of revenue sharing. He told the interviewer that it is critical for esports to collaborate with different organizations – a win-win situation for both in terms of viewership and competitiveness.
Chris Overholt (OverActive Media CEO)
Overholt prioritizes the demands of fans more than anything else. In the interview, he remarked the importance of maintaining a credible fan-base that keeps on growing. According to him, the organization will stay in the competition only as long as its fans keep cheering for it.
Nicole Pike (Nielsen Esports MD)
Pike talked about sponsorship exposure with the interviewer. Adding a voice-over of a sponsor while the event is being live-streamed is a wrong way to go about things, he mentioned.
Jim Huether (Hyperice CEO)
Real-life sportsmen aren't the only ones prone to injury. Even e-sports competitors may injure their hand or fracture their wrist while playing the game. As more and more sporting firms participate, the environment will start getting overly aggressive, giving rise to wellness initiatives for players. Beneficial out-of-the-box thinking there, Huether!
Sascha Steffens (Method Co-owner)
Steffens hopes that the World of Warcraft will be brought into the fold of e-sports someday. He mentioned that Blizzard recently realized the self-sustaining ability of e-sports with Overwatch and Heroes of the Storm. Since these two games are driving their own sales, it's about time that Blizzard modified the structure of WoW for the better.
---