Battle Royale Games Decrease in Popularity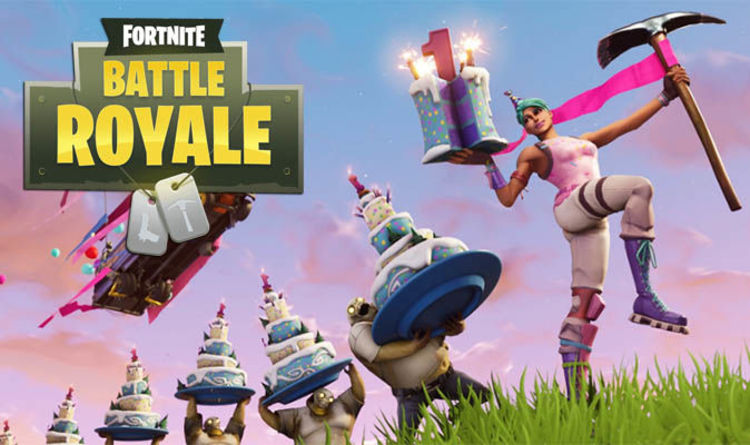 The popularity of the battle royale games has been on the rise in recent years with options like PUBG, Fortnite, and the most recent Apex Legends leading the charge. The games have been steadily gaining more and more popularity among the fans up to 2019, but it seems that the reign of battle royale games is coming undone.
Battle Royale player base is declining rapidly. PUBG and Fortnite, the two main titles in the genre, have been dominating the world of gaming for more than a year now. When APEX Legends, yet another battle royale, has been released early in 2019, a huge number of players abandoned PUBG and Fortnite to try this new and seemingly exciting game. Some expected APEX Legends to become the #1 battle royale, but the experience turned out to be painfully underwhelming for most players.
The Failure of APEX Legends
The hype around APEX Legends lasted for a bit longer than a month, and then players left the game almost as rapidly as they entered it. Today, with the Season two of APEX Legends, there is some hope for the players to return, but at this point, the game is pretty much dead, and no patches or add-ons can fix what has never been a viable game since the start.
Here, you might say, ok, APEX Legends is a dead game, but there are other cool titles in the genre. Sure, there still are Fortnite and PUBG, but their popularity has been declining steadily as well. After the failure of APEX Legends, some players returned to Fortnite and PUBG, but these titles lost a considerable portion of their fans along the way.
Games go viral pretty often these days, and most of these viral games get forgotten by the players in a matter of months. Does anyone still remember Flappy Bird? Well, that is exactly what happens to APEX Legends: they went viral but failed to stay that way for longer than a couple of weeks, which is sad considering the time and money invested in the development of the game.
What Can We Learn From APEX Legends?
The situation with APEX Legends shows that people are tired of battle royale, and when the new title emerged, they left PUBG and Fortnite almost immediately to try this new game out. Considering how terribly boring and underwhelming that experience was, people left the APEX Legends too, creating a sort of a vacuum in the player base of Fortnite and PUBG.
The decline of the battle royale genre is inevitable because there's just not much you can do with this simple but effective game mechanics. You can add new characters, new maps, new weapons, new whatever, but in the end, you are trapped in the same mechanics that do not allow for any development. That is why people turn their sight back to such games like CS GO.
In recent months, Twitch sees a steady rise in the popularity of such games as GTA V, LoL, Overwatch, and CS GO. This might be related to the strong popularity of the esports cs go bets that have been around for years now. It seems that people are just getting tired of the battle royale games and that they would rather watch old but more exciting game titles.
Repetitive Clone Games
The other problem with battle royale is their sheer number. Most of the large studios have been launching their own battle royale projects, and for most of them, the battle royale mode has been more of an afterthought. Such popular options as the Battlefield, Call of Duty, GTA V online, and even Red Dead Redemption 2 online have a battle royale modes in them, and most players view such efforts of the developers as redundant. The abundance of the battle royales everywhere makes this mode a joke, and most players express their disappointment in the devs being so unoriginal as to put a battle royale in almost any game imaginable.
The Future of Battle Royale
So what is the future of the battle royale? It is fair to say that battle royales are currently the most profitable mode that generates an astounding $20 billion a year, but it seems that these games are over their peak. It is possible to predict a slow but sure decline of the battle royale in the future. This mode is surely past its prime, but there still is a possibility for revival. What the genre needs are a new exciting title that will be able to sustain the hype for more than a couple of weeks and attract more players. This hypothetical game needs to be really fresh and exciting to make the players love, play, and watch battle royale once again.
---