Best Phone to Play PUBG Mobile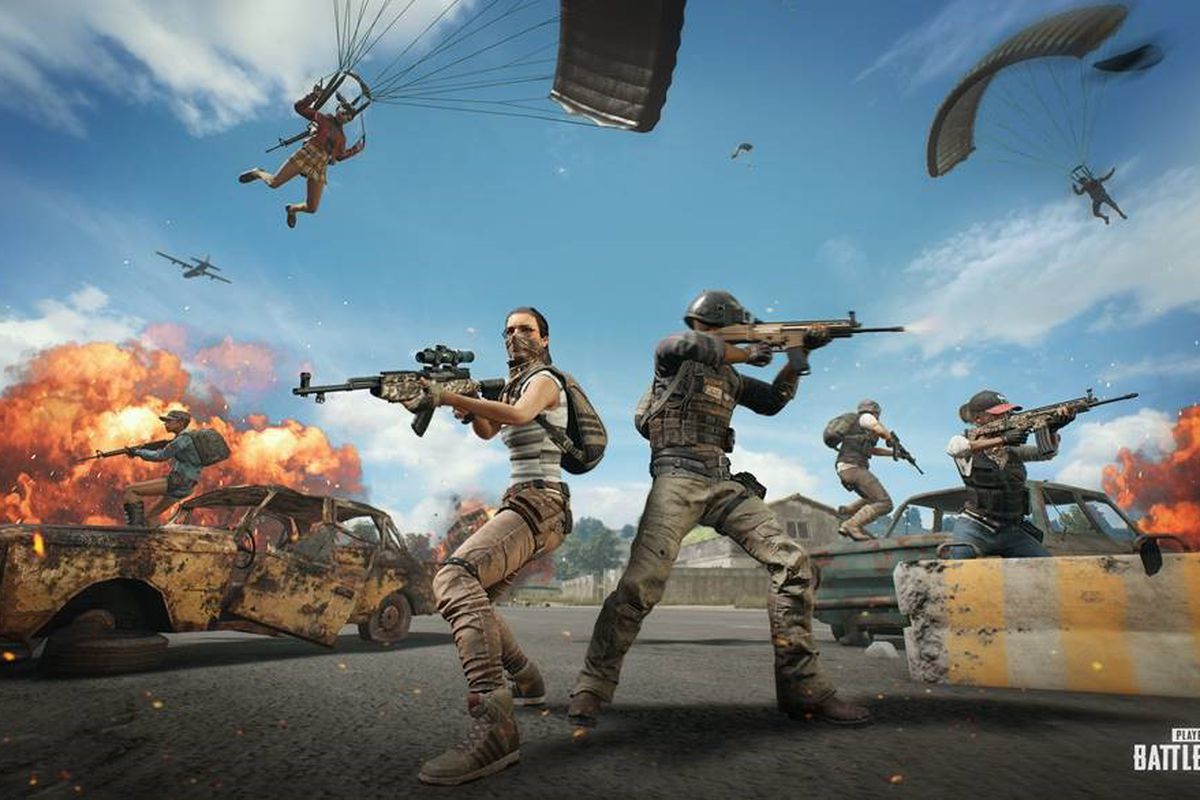 Looking for a new phone? We're up for helping! Taking pictures, listening to music, making calls, and even texting – all of these things do not value as much as an opportunity to play PUBG Mobile. This article will uncover which phones can satisfy a passionate PUBG player and actually improve one's gaming skills.
About PUBG Mobile
PUBG Mobile became the leader of mobile battle royale options. Before it was launched, most of the PUBG players felt skeptic towards a new product. By default, mobile applications don't offer the same set of opportunities as their PC or console versions. However, PUBG was recognized as an absolute phenomenon within the niche.
Just in a few months, some of the PUBG servers will appear in Africa and the Middle East, which means a significant growth of their audience. Therefore, the application has to be inclusive, implying comfortable user experience for any phone regardless of its age. Well, Tencent Games took care of that!
The minimum requirements
PUBG Mobile is available for both Android (5.1 and higher) and iOS (9.0 and higher, starting from iPhone 5s). You might also set PUBG Mobile on your tablet PC, or 2GB of RAM is the least you got to have – otherwise, some of the updates will not function accordingly.
A stable Wifi connection would be a benefit. Undeniably, you'll have to use 3G/4G when outside or in the transport. In this case, you'll probably encounter some speed issues, which might carry important meaning in the very beginning of your play.
Top-notch phones for PUBG Mobile
Redmi 7A
Redmi became a market leader right after entering the low-end segment niche. Its price, design, and quality make up a perfect combo. This brand is famous for doing a fantastic job with the battery, which is a great advantage for all the PUBG Mobile lovers. After an intense 20-minute play, the phone energy will drop just by 4%.
The processor exploited by Redmi developers (The Qualcomm Snapdragon 439 SoC) contributes to the smooth game without any stuttering. By the way, Redmi 7A is the fastest gadget to load PUBG Mobile (54 seconds). Even though there might be some issues with rendering textures from time to time, you'll not get distracted by the slower graphics.
iPhone XS Max
Apple gadgets are not widely popular among gamers; however, iPhone XS Max is an exception. The 6.5-inch screen allowed inserting a larger battery, and this was the moment everybody was waiting for. A12 Bionic processor is a perfect option for a fast game even though you'll have to wait for PUBG mobile to download. Out of the three levels of graphics quality available for iOS, you are able to choose the highest resolution.
iPhone 7 didn't receive that many positive feedbacks since its screen was not big enough for even pushing the right buttons. What's more, it took less than 40 minutes for the battery to heat. That's why iPhone XS Max concept was aimed at eliminating those issues. Not just PUBG Mobile gamers but also Fortnite ones admitted a considerable difference between the iPhone 7 and iPhone XS Max features.
OnePlus 7 Pro
OnePlus 7 Pro is one of the cheapest phones you may get for enjoying PUBG Mobile in high quality. QHD display (6.7 inches) will perfectly deal with the crisp graphics. OnePlus 7 Pro biggest advantage is its immense 4,000mAh battery. Together with 12GB of RAM, Qualcomm's Snapdragon 855 chipset contributes to your excellent experience. Now, you are fully equipped for long hours of play. Make sure that your internet connection is stable though!
During the game, you may customize or simply limit the notifications. The gaming mode is a great solution for dismissing all the outside distractions. You may control the color system and make it comfortable for your eyes with this mode as well.
Samsung Galaxy S10 Plus/S10
Unmistakably classic Samsung Galaxy now can be charged wirelessly! This is a valuable improvement as well as a 4100mAh battery. 8GB of RAM is enough for PUBG to function brilliantly. Seems like this phone was created especially for gamers: Fortnite, Asphalt 9, and Arena of Valor are the other popular games that get to be installed by Samsung Galaxy S10 Plus/S10 owners.
Due to the high native resolution (1440×3040), you can enjoy watching PUBG streams. The graphics will reveal every single detail so you can succeed in PUBG betting during watching a game.
 Nokia 2.2
If you think that the old days are gone and there is no place for Nokia, we might prove you wrong. Due to the affordable price segment, the brand still got its audience. The download time is close to 1,3 minutes, but smooth gameplay is for sure worth it.
Sometimes, you might face an audio lag, however, no graphics issues were revealed. Playing PUBG on Nokia might be a challenge for a beginner; however, the phone is a decent option for the experienced players.
To sum up, PUBG Mobile is a user-friendly application, which actually adapts to the phones of any kind. Undeniably, there are many options on the market and choosing one specifically for playing PUBG Mobile/ PUBG Mobile Lite might be confusing because of the wide range of alternatives. Android lovers are for sure exposed to multiple gadgets to select from; even the cheap Redmi will handle PUBG! iOS fans should rather get the latest version of the iPhone in order to avoid all the bugs the previous versions had.
---