Betting Guide to League of Legends World Championship 2018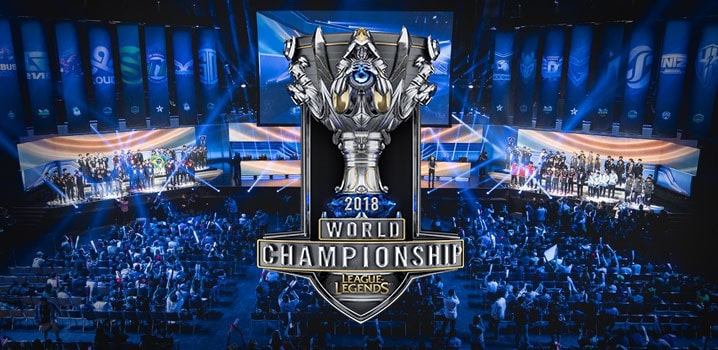 Make no mistake. League of Legends is the most popular eSports championship in the world today, only rivalling Baseball (traditional sports) in views and revenue. While this might change in future given that other tournaments/events like Overwatch and Dota 2 continue to climb up the popularity ladder, League of Legends betting remains feverish. Bettors are making millions of dollars wagering on LoL championships. Moreover, there are a host of sportsbooks such as Betway, GG.BET, Unikrn,  Pinnacle and others listing it for 2018 championship. Lovers of the game can always check out YouTube channels for Live streaming.
This post walks you through betting 2018 guide for the world's most popular eSports event. But, first things first, let's not now assume everyone who will read this post is an experience LoL bettor. Newbies who would wish to try their luck can also get something useful in the end to get them started.
The Basics: Who is Involved and Where?
With LoL all-star event having started on December 6, the year 2018 has been a remarkable progress for bettors and watchers worldwide. It is no exception this year because getting to know who is involved and who were the winners in the event that took place between the 1st of October and the 22nd of September is going to help you strategize for the next tournaments.
With 24 Teams involved, Invictus Gaming carried the day in a hotly contested championship that took place in Seoul South Korea. Other Korea's major cities like Gwangju, Incheon and Busan also hosted the games. Teams that took part in quarter finals teams were:
Betting on LoL 2018 Championship
There is no doubt millions of eSports enthusiasts always look forward to big esports gaming tournaments like League of Legends, especially when it takes place in South Korea, a country where the sport traces its origin. Thus, individual performances and win-loss run of teams involved play significance in betting. And, given odd variations that keep changing after a match commences, it is imperative to keep abreast with latest money value lines on betting sites that host LoL.
Moreover, you should keep tabs on factors that influence changes in odd lines, because original values are mere bookie probabilities. You should, for instance, consider the following to make an informed wagering decision:
Head to head team stats (H2H). How have teams faired against each other in the past? Who has won most tournaments and is there a likelihood of a different result, say a draw?
Also, get up and close with player stats. Top players always influence the outcome in many ways.
Team history is another aspect to look into, and it entails records of winnings, losses and player transfers.
The recent performance of a team will undoubtedly give you a glimpse into what may be a possible outcome when betting on League of Legends 2018 Championship.
Calculating Odds and Profits
Betting Odds refer to prices of expected winning value. They can be in decimals, fractions or money line, but the latter is the most popular eSports. But, whether you settle for any of the other two, the most important thing is coming up with a winning bet combination. Do not be cheated that a team with the best values is always poised to win LoL championship. You will also be wrong to think otherwise. The trick is using value bets to make money when betting on League of Legends Championship. Odd probabilities that bookmarkers provide sometimes fail to capture important aspects of a game, team or players.
Hence, their assessment does not always reflect an assurance of straight winning. You must keep abreast with the latest information before a match kicks off, say, finding out which key players are missing and why that is the case. Moreover, assess individual skill sets of players and a team's fitness to come up with a positive value bet on LoL Championship.
---