GGbet New York invitational Review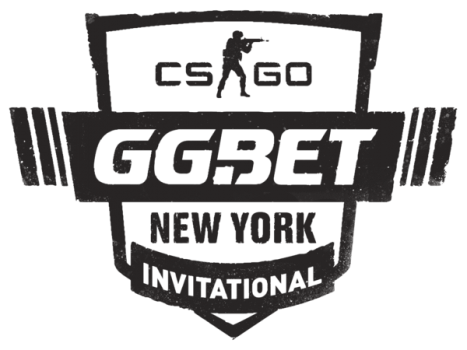 From August 3-7, 8 teams will be taking part in a massive New York tournament fighting for their spot at ESL One New York by winning at the GG.Bet New York Invitational. Seven teams were invited and just got on the list through competing at a qualifies. The forecast looks promising. You may obviously see that the playoff games will be intense.
GGbet New York invitational odds preview
| | |
| --- | --- |
| Team | Odds to Win GG.Bet New York Invitational at Bovada |
| AVANGAR | +175 |
| forZe | +400 |
| OpTic | +450 |
| BIG | +750 |
| Sprout | +800 |
| Hellraisers |  +800 |
| BPro Gaming | +2500 |
Choosing the winner will not be an easy task since the skills presented by the teams are relatively similar. As well, as their previous accomplishments. NY stage is not for amateurs, and thus every team is expected to demonstrate a brilliant performance regardless of their final score.
Let's see the brief descriptions of the teams below to determine the possible statistics for csgo money betting.
AVANGAR. AVANGAR is a young organization from Kazakhstan, which signed its first CS: GO roster in July 2017. It was a mix that had previously performed under the LoG tag. Their players became legendary in the very beginning of their career since bringing victories from the minor local tournaments. Later, AVANGAR took the CIS Small Championship in Boston, and this allowed them to enter the competition ELEAGUE Major: Boston 2018.
Intel Extreme Masters and StarLadder contributed to the AVANGAR professional experience by letting them in the prestigious tournaments. In the world, this team gets the 13th position whereas CIS community awarded them with the second.
forZe. Being a relatively new Russian team, these guys managed to demonstrate some decent results at the Blast Pro Series Moscow playoff games. All the CS: GO players won more than 75% of the games they took part it. forZe doesn't play in the high league for now, so they have two options. Either they keep playing good enough for local Russian tournaments or become the new stars of CS: GO such as Astralis or Vitality.
OpTic. As a rule, Canada doesn't introduce that many cybersports teams to the global tournaments; however, the ones we could have seen are quite promising. The first thing you associate with OpTic is their fantastic performance at DreamHack Open Summer 2019. $50 000 is not that big of a prize pool for most of the CS: GO teams. Still, their image within the niche is for sure supported by the fact of the achievement. More to go, OpTic!
BIG. BIG stands for Berlin International Gaming. It became famous at the beginning of 2017 due to the excellent roster. Fatih "gob b" Dayik, Nikola "LEGIJA" Ninić, and Johannes "tabseN" Wodarz organized the BIG team in order to make a perfect tandem of the skilled and experiences CS: GO players.
Sprout. Sprout was previously known as Seed. They took the same roster bit improved their team strategies and signed a contract in Krakow, during the 2017 PGL Major. Sprout was launched as a new brand in December 2017.
HellRaisers. HR is an older competitor, which was created back in 2014. For now, this is the most diverse team on the list since includes players from Ukraine, Spain, Czech Republic, Lithuania, and even Jordan. Their previous roster was international as well. This is probably the secret of HR winning many first places like Acer Predator Masters Season 1, CS: GO Champions League Season 2, and PGL European Minor Championship 2016.
BPro Gaming. Bulgarians rarely appear on such CS: GO tournaments thus the exclusive presence of BPro might mean the fresh blood coming soon. They have been existing for 4 years now, which was enough for them to experience ups and downs. An interesting thing about BPro Gaming is that some of its former players and coaches left for improving female segment of cybersport.
Judging only from the bio, you may not accurately predict the results of GG.Bet New York Invitational. At the same time, this tournament is a great opportunity for the new teams to get their a moment of glory. For some, GG.Bet New York Invitational is a way to boost their image within the niche, whereas some just would like to check whether their professional skills stayed as excellent as they were a few years ago.
---