Check Out The New Dota 2 Patch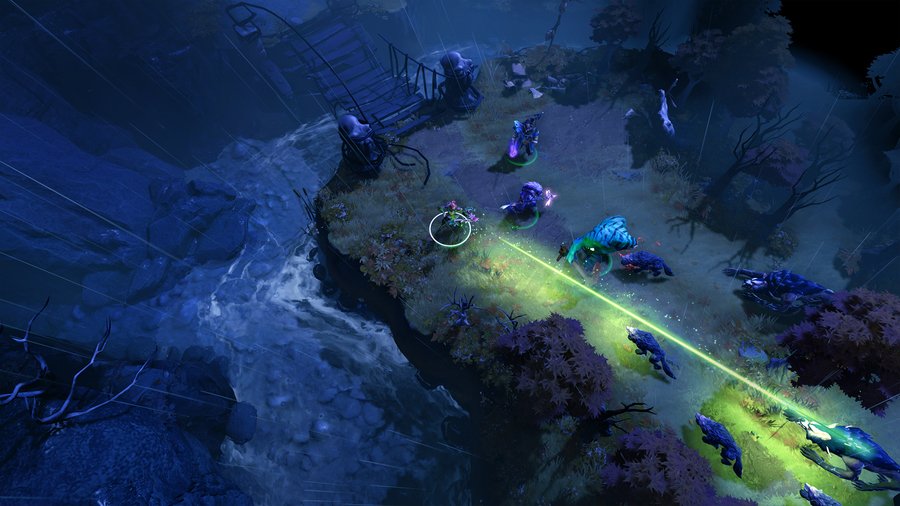 Dota 2 and CSGO betting sites give an opportunity to bet both real money and in-game items. Some digital items are quite valuable and can serve as an in-game currency on their own. Usually, such items can be traded at the Steam Community Market for CSGO items, or sold for real money. As for arcana items in Dota 2, they're usually sold for around $30-50 and never lose in price. That makes them a perfect choice for betting. So let's take a look at the new arcana and the brand new in-game event, as well as its impact on Dota 2, CSGO, and other esports.
How the new Rubick arcana and in-game event affect betting
This is definitely good news for all frequent visitors of betting sites. In the latest patch, Valve introduced a new in-game event called Frosthaven and a new arcana item for Rubick. In the new game mode, players will have to protect the Ancient from waves of various enemies. For each level of Battle Pass players may need special consumables, that can be used both in Frosthaven game mode and in regular matches. Dota Plus subscribers also can purchase a Frosthaven Consumables Bundle for 1,500 shards.
The other difference between Dota Plus subscribers and other players is that for each 5 Battle Pass levels subscribers will receive two random items instead of one. The Frosthaven event ends on January 3. Shortly after the launch of the event, Valve released a balance patch. Dota 2 developers improved enemy AI, and also tweaked armor, damage, and health stats for creeps in the last round of Frosthaven.
Patch notes and its impact on esports betting
Needless to say, esports betting sites don't take bets on Frosthaven matches. So the event doesn't affect betting odds in any way. Therefore, feel free to place bets at any sites, such as Unikrn, Betway, Pinnacle, etc. That said, if you're interested in what's new, the list of recent changes can be seen below. Let's take a look:
Fixed the Troll Warlord's ultimate ability not working properly;
The total amount of creeps in the last wave increased;
Damage caused by Rubick's Telekinesis increased from 700 to 1600. The damage type is changed from physical to pure;
Damage caused by Ogre Seals in the last round increased from 300-400 to 450-500;
Creep armor in the last round increased from 6 to 7;
Creep damage in the last round decreased from 450-500 to 400-450;
Creep health in the last round decreased from 2200 to 2000;
Time Lapse and Enchant Totem can no longer be used by the Rubick final boss;
Ogre Seal's AI has been improved;
Rubick's AI has been improved;
Rubick's staff and cape are now pre-cached before the game loaded.
The Magus Cypher: a new item of value on esports sites
A new cosmetic item for Rubick was added in the latest patch. It's quite expensive, so don't hesitate to use your free bets on betting sites to win some money and buy the item. The arcana is equipped in a cape slot and paints all stolen abilities in green along with changing some animations. What's particularly interesting about the item, is that it counts Rubick's victories and unlocks new animations when the specific amount of victories is reached. For instance, after the first victory, Rubick will gain access to new animations for Laguna Blade, Wrath of Nature and Hand of God abilities.
Other skills such as Chronosphere will be unlocked as soon as the player reaches 40 victories. On top of that, after 40 victories a new particle effect under the Rubick's legs will be unlocked. As every arcana item, The Magus Cypher changes the hero portrait and skill icons. Finally, Valve also added a new voiceover for Rubick, that is available exclusively for arcana owners. The DotaCinema channel has published a full video with all 115 brand new animations of stolen skills. Make sure to check it out.
---