Fnatic fall from Grace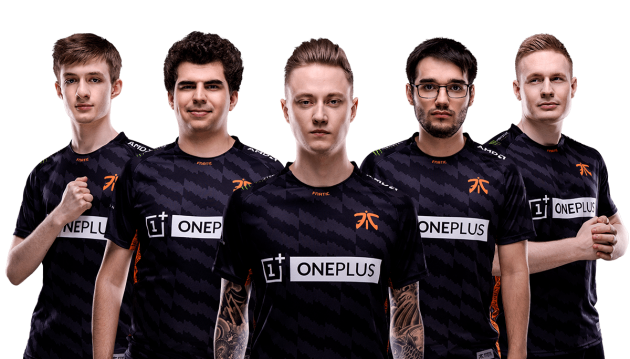 The competition in the cybersports world and esports betting is extremely tense since more and more teams get into it. What's more, the average age of gamers is going down. This makes it harder for professional groups to succeed and maintain their level. The precedent of Fnatic losing their popularity is not only about how old this team is. In the past months, their failures surprised not only their loyal fans but also other professional CS:GO teams and community, which all may get into the same situation. Let's see what's going on.
About Fnatic
Fnatic used to be one of the admired European teams. Just a few years ago, they set new high standards in Counter-Strike: Global Offensive. Markus "pronax" Wallsten was their first leader to inspire some big victories starting from 2013. A great image of a new team attracted Olof "olofmeister" Kajbjer and Freddie "KRiMZ" Johanson to join Xyp9x and JOKERN, who already had a long-lasting contract with Fnatic.
Their collaboration turned out to be more than fruitful. ESL One Katowice 2015 and ESL One Cologne are just the tip of the iceberg. Even though "pronax" left in 2015 after a few failures, his substitute Dennis Edman took did an excellent job drafting. In fact, there are 11 legendary tournaments won by Fnatic, which brought them the title of the best CS:GO team in the world. Thanks to this, a lot of fans of the team made CSGO bets on this team.
Today, however, there is a burning discussion about Fnatic losing their image in the niche.
The evidence of burnout
CS: GO StarLadder Berlin Major could be Fnatic's next goal, but the team has failed to qualify for it. 2:0 is an embarrassing score that totally discouraged their past achievements. Fans suggest that this didn't happen by accident since Fnatic also encountered much drama recently.
First things first, Fnatic is not the same team anymore at least because of the massive turnovers they experience. Their drafters simply leave putting the entire team management under a risk. Paul "sOAZ" Boyer and Rasmus "Caps" Winther decided to quit their contracts as well. Basically, half of the roster is gone, which significantly hurt the team dynamics and their place in the league.
Macro-level issues
It's obvious that such an active turnover is stressful for the team atmosphere. As in any other kind of sports, playing CS: GO implies a strong connection between the team members, and this is the thing Fnatik is lacking today. Every single time a newcomer steps into the game, the entire strategy should be fixed including values and vision. Today, all the team members seem to be not on the same page regarding their strategy. In case it continues, Fnatik will keep failing.
Micro-level issues
Apart from the team spirit vanishing into thin air, there are some elements to screw the micro play. Recently, the experts admitted Fnatic literary playing their lanes in favor of their enemy. Such tendencies hit the csgo betting sites, which got way fewer bets on Fnatik than at the beginning of 2019.
Gabriel "Bwipo" Rau and his performance at 2019 LEC Spring is a perfect example. Undeniably, he is a qualified player, but his mistakes in laning eventually led him to get solo killed. Since he took the place of a legendary player Mads "Broxah" Brock-Pedersen, fans were on a verge. Still, if "Bwipo" at least put a great deal of effort into his performance, Tim "Nemesis" Lipovsek acted like provoking his character being killed on purpose.
Another thing you couldn't miss was Martin "Rekkles" Larsson and Zdravets "Hylissang" Galabov getting puzzled about the location of their characters. Both of them didn't seem to be familiar with the map, and even the most favorable lane matchup didn't help.
What's next?
Some believe that Fnatik will be saved if some of its legendary players like JV join the team again. Some think that even the old school will not affect poor management since they will not have that much power to influence the relatively unfamiliar players. World Championship Final in 2018 was a striking tournament where Fnatic demonstrated their full team potential, and we're still waiting for their legendary come back. However, none of the improvements have been announced yet.
To sum up, Fnatik had many glorious moments that will stay in our hearts forever. Even though we may have lost them for now, we still have to value all the medals they won before. Hopefully, there is a chance for recovery – luckily, all the team members are qualified enough to recognize their mistakes and learn from them.
---